Regular price
Sale price
$210.00
Unit price
per
Sale
Sold out
Blade-Like Thinness: Thinner and Stiffer DYNAMIC-SWORD
ARS-HS has made the classic DYNAMIC-SWORD even lighter and thinner to lower the wind resistance and enable faster hits and returns. Engineered with the innovative new material Nano Fortify SR, the frame of ARS-HS is thin, light, stiff, durable, and fatigue-resistant. The speed and elasticity of the racket has been significantly improved, making ARS-HS a racket that can provide you with both outstanding stiffness and incredible handling experience.
Force Transmission: PYROFIL 6.8 Shaft
The shaft is built with the cutting-edge composite carbon fiber material PYROFIL to make the racket stiff and lightweight. With a diameter of 6.8 mm, the shaft allows for more improvement in speed and enables smooth force transmission and greater controllability.
Enjoy the Freedom: Feel Free with FREE CORE Technology
Unlike traditional solid wooden handles, the FREE CORE synthetic handle made with nanotechnology has an innovative hollow structure to improve shock-absorption and create more space for the shaft to flex. It not only allows for smoother hitting and better rebound, but also makes the transition from defense to attack hard for the opponent to be prepared for. The transparent cap exclusively designed by VICTOR further provides a peek into the secret of FREE CORE technology.
Share
View full details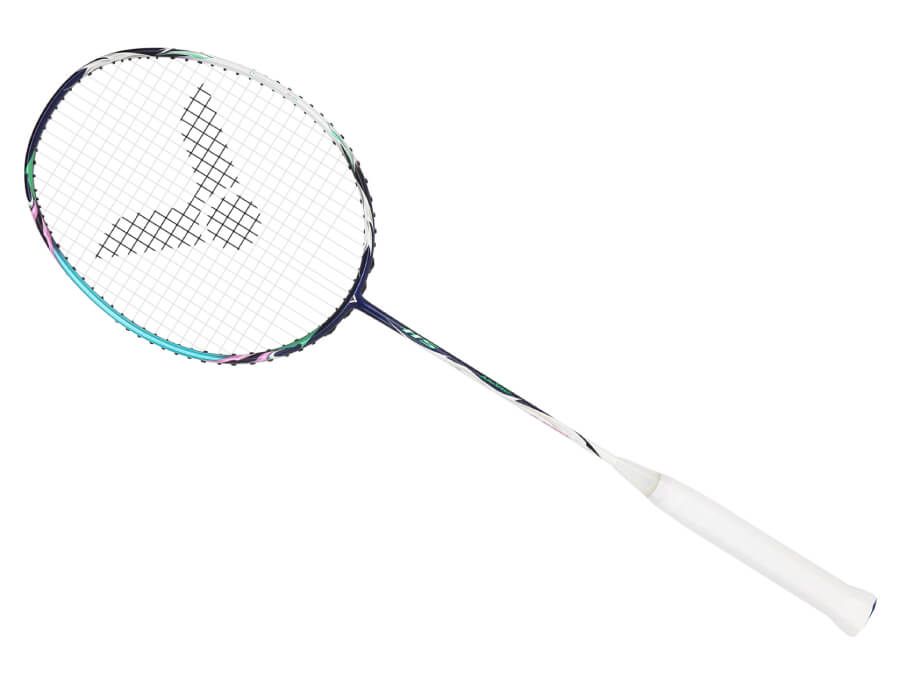 Other Details
Size and Fit

Apparel Size Chart

 Shoe Size Chart
Racket Buying Guide

Grips

Your racket comes with a standard, factory-assembled grip.

If you'd prefer a custom grip, please select from the options in the drop down menu above. Your selected grip will be packed together with your order.

String

Your racket will not come with a string by default.

If you'd like us to string your racket for you, please select from the options in the drop down menu above. An additional fee applies, depending on the string.

Weight

Racket is denoted by a "U"; the smaller the U value, the heavier the badminton racket.

4U: 80-84g

3U: 85-89g

2U: 90-94g

1U: 95-100g

Lightweight badminton rackets (usually 3U) are usually recommended for beginners, as such rackets are usually easier to control.

Heavier badminton rackets are typically used by singles players to ensure stability, while doubles players use lighter rackets for more speed and quicker reaction.

More Details

For more details on the rackets, visit the VICTOR Singapore website here.

Warranty

VICTOR Badminton rackets come with a 1 year warranty from the date of purchase. See here for more details.
Delivery / Collection Information

Free delivery within Singapore for orders above $100. Delivered in 1-3 business days.

For urgent deliveries, self-collection is available from the Oxley Bizhub store.