Regular price
Sale price
$185.00
Unit price
per
Sale
Sold out
VICTOR S99ELITE, a groundbreaking lightweight badminton footwear built with NITRO-LITE technology, is going to rock the badminton world as one of the lightest shoes in the market!
With each foot weighing only 250g (265mm), which is equivalent to an apple, S99ELITE is redefining speed-oriented badminton shoes and helping the players make swift and powerful attacks with its extraordinary lightweight.
S99ELITE is born as the lightest footwear VICTOR has ever made. The perfect combination of large JACQUARD EM upper and NITRO-LITE midsole greatly reduces the weight of the shoes and further relieves muscle stress and tension, enabling lighter footwork and better performance.
To achieve ultimate lightweight, the midsole plays a more crucial role than the upper. The midsole accounts for about 25 percent of the weight of a badminton shoe and is key to the wearing experience. It is challenging to maufacture a midsole that can deliver both lightweight and incredible wearing experience.
The NITRO-LITE midsole of S99ELITE is the groundbreaking solution to the problem. Unlike traditional method of making midsoles, the innovative technology impregnates high performance EVA with nitrogen to make the embryos filled with gas and rapidly inflated under pressure difference. The NITRO-LITE midsole is not only lightweight but also has fine and evenly distributed apertures, which makes the structure stronger than traditional foaming material after moulding and shaping.
Share
View full details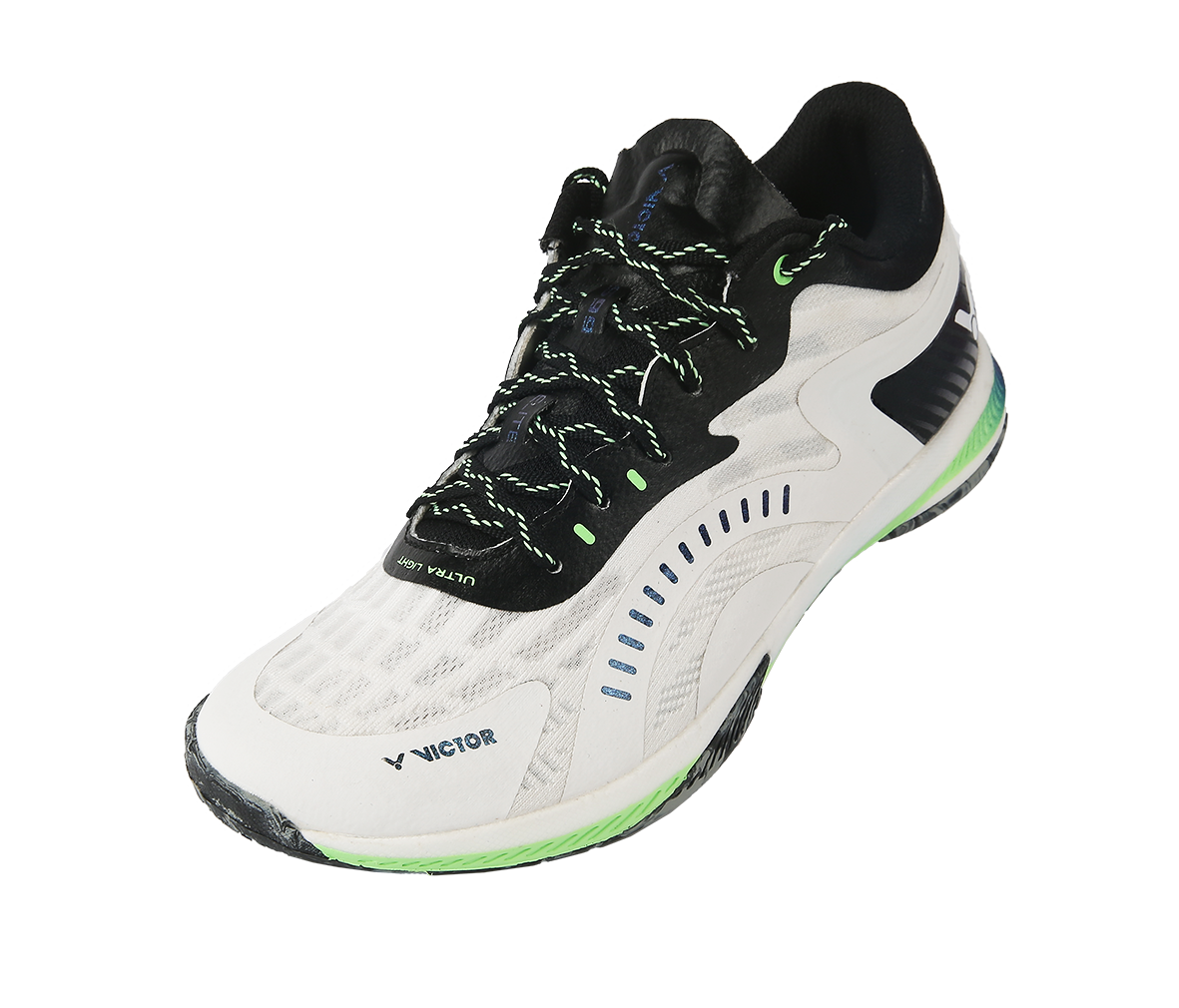 Other Details
Size and Fit

Apparel Size Chart

 Shoe Size Chart
Racket Buying Guide

Grips

Your racket comes with a standard, factory-assembled grip.

If you'd prefer a custom grip, please select from the options in the drop down menu above. Your selected grip will be packed together with your order.

String

Your racket will not come with a string by default.

If you'd like us to string your racket for you, please select from the options in the drop down menu above. An additional fee applies, depending on the string.

Weight

Racket is denoted by a "U"; the smaller the U value, the heavier the badminton racket.

4U: 80-84g

3U: 85-89g

2U: 90-94g

1U: 95-100g

Lightweight badminton rackets (usually 3U) are usually recommended for beginners, as such rackets are usually easier to control.

Heavier badminton rackets are typically used by singles players to ensure stability, while doubles players use lighter rackets for more speed and quicker reaction.

More Details

For more details on the rackets, visit the VICTOR Singapore website here.

Warranty

VICTOR Badminton rackets come with a 1 year warranty from the date of purchase. See here for more details.
Delivery / Collection Information

Free delivery within Singapore for orders above $100. Delivered in 1-3 business days.

For urgent deliveries, self-collection is available from the Oxley Bizhub store.